New look
28th December 2006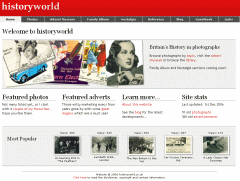 Welcome to a new look historyworld.

It has been re-designed as a very clean, clutter free website that is also very simple to use and navigate.

Hope you like it.

If you have any ideas for the new Nostalgia section, please let me know by leaving a comment, thank you.
Posted by Brian at 18:52