Advert Museum
Advert Museum
Sports & Equipment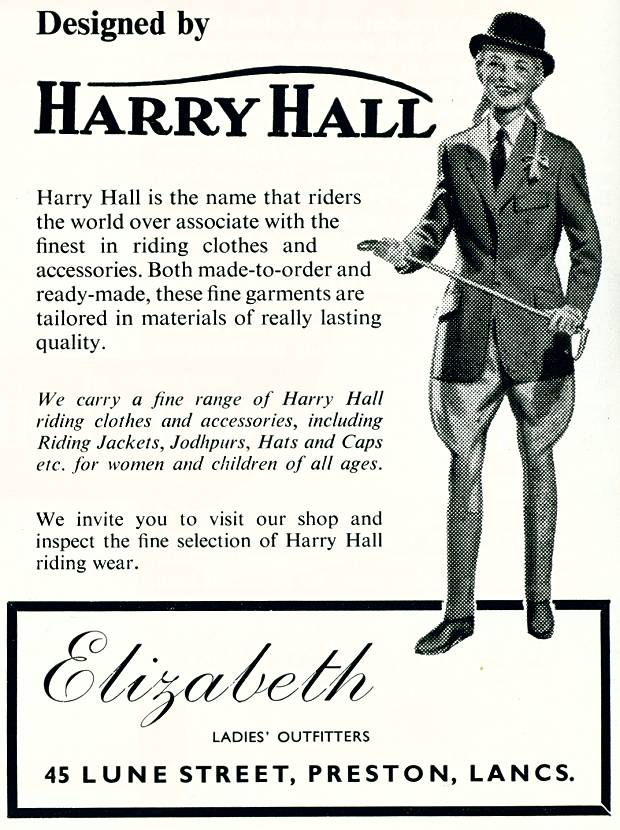 Harry Hall
Sports & Equipment - Sportswear
Designed by Harry Hall - Harry Hall is the name that riders the world over associate with the finest in riding clothes and accessories. Both made-to-order and ready-made, these fine garments are tailored in materials of really lasting quality...
Views: 6,974 Year: 1958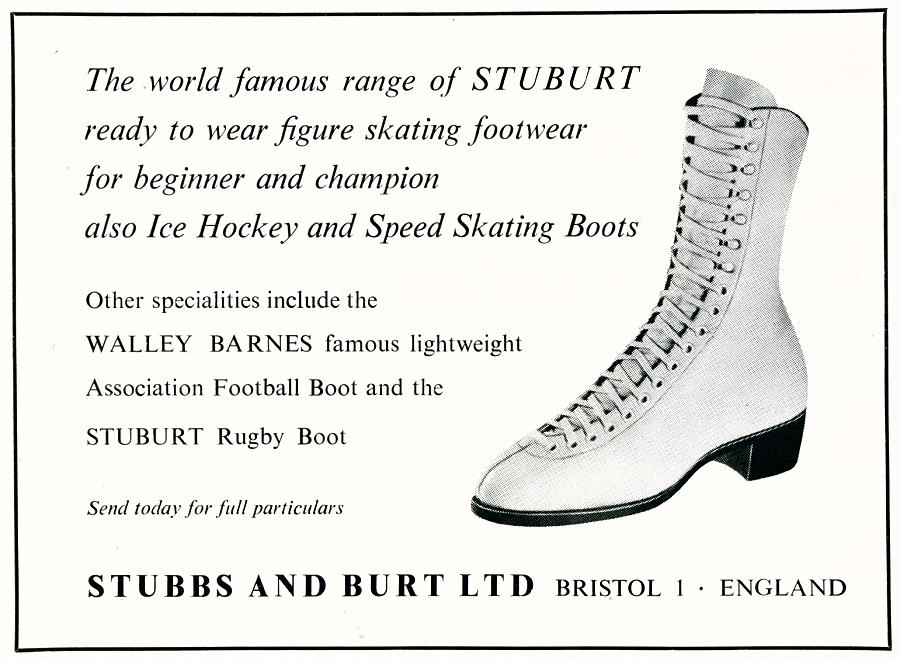 Stubbs And Burt Ltd
Sports & Equipment - Sportswear
The world famous range of STUBURT ready to wear figure skating footwear for beginner and champion also Ice Hockey and Speed Skating Boots...
Views: 7,082 Year: 1956 2 Comments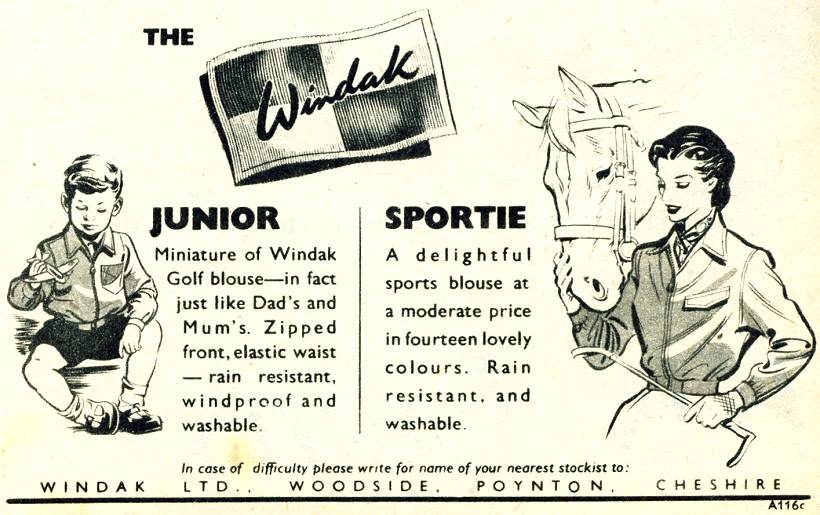 Windak Ltd.
Sports & Equipment - Sportswear
The Windak Junior. Miniature of Windak Golf blouse - in fact just like Dad's and Mum's. Zipped front, elastic waist - rain resistant, windproof and washable...
Views: 4,989 Year: 1953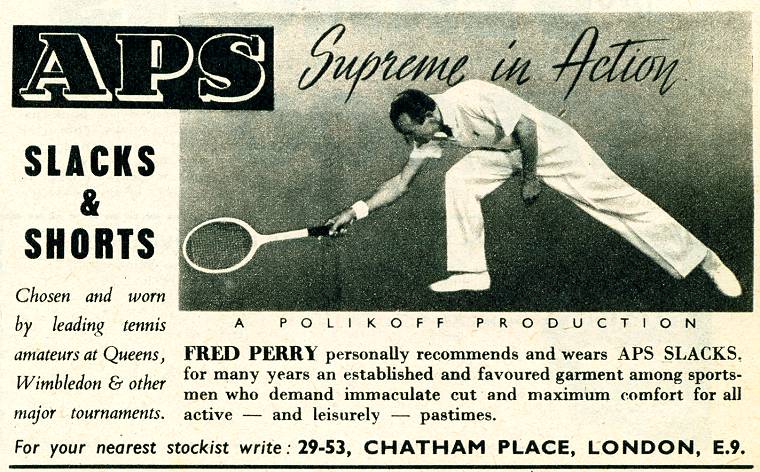 APS
Sports & Equipment - Sportswear
APS - Supreme in Action, Slacks & Shorts - Chosen and worn by leading tennis amateurs at Queens, Wimbledon & other major tournaments. Fred Perry personally recommends and wears APS Slacks...
Views: 5,206 Year: 1952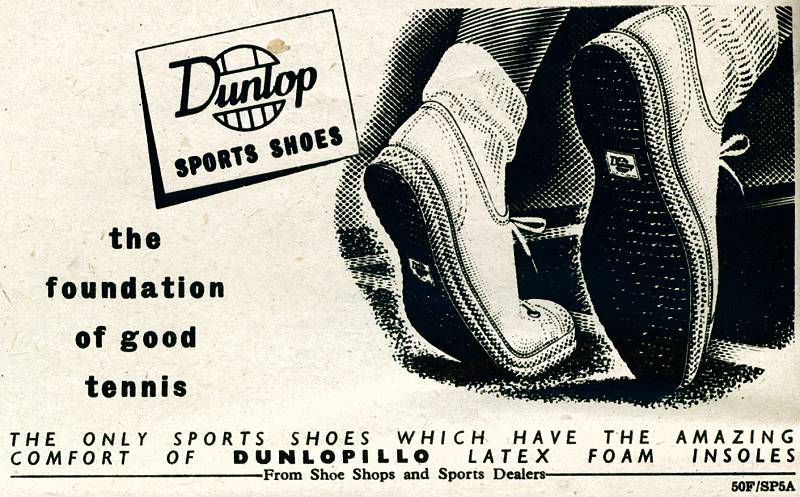 Dunlop Sports Shoes
Sports & Equipment - Sportswear
Dunlop Sports Shoes - the foundation of good tennis. The only sports shoes which have the amazing comfort of Dunlopillo latex foam insoles.
Views: 6,225 Year: 1950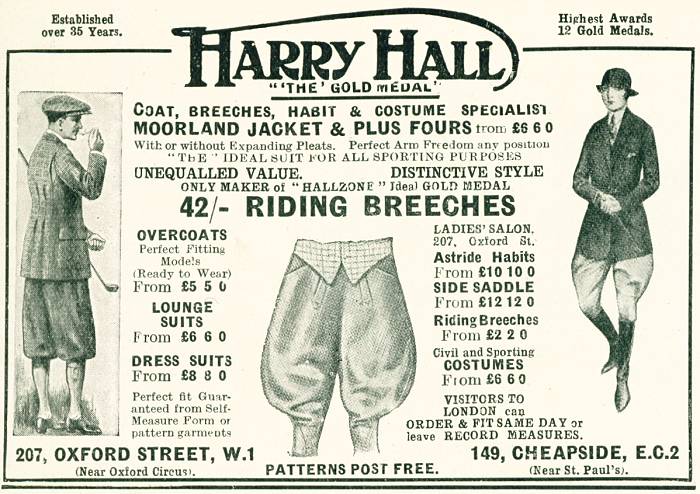 Harry Hall Riding Breeches
Sports & Equipment - Sportswear
Harry Hall 'The Gold Medal' - Coat, breeches, habit & costume specialist. Moorland jacket & plus fours from $6 6 0. With or without Expanding Pleats...
Views: 7,119 Year: 1925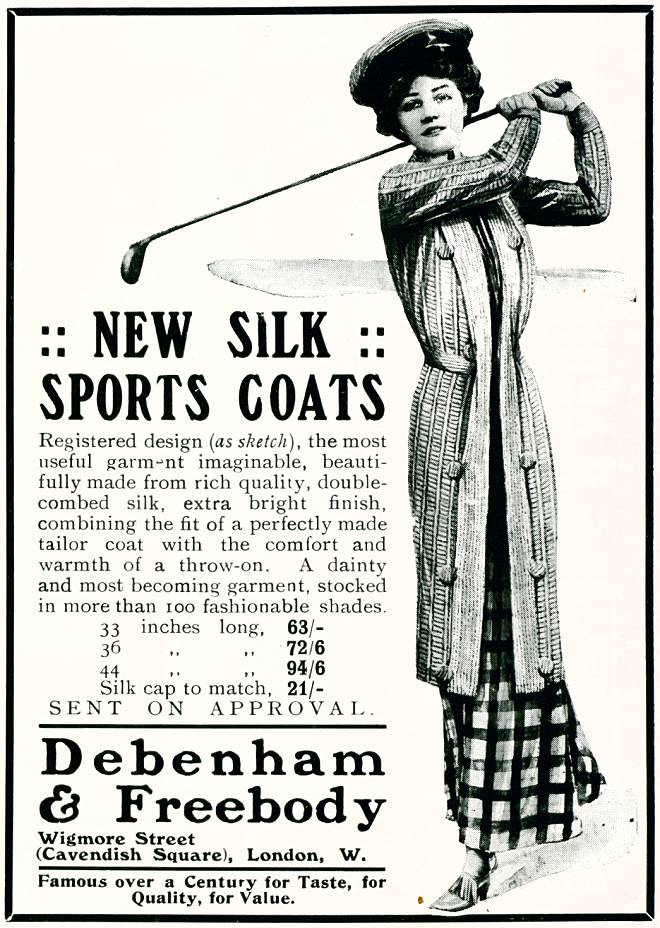 Debenham & Freebody
Sports & Equipment - Sportswear
New Silk Sports Coats - Registered design (as sketch), the most useful garment imaginable, beautifully made from rich quality, double-combed silk, extra bright finish, combining the fit of a perfectly made tailor coat...
Views: 7,095 Year: 1908