Alka-Seltzer
Medicines & Health - Indigestion

Year: 1955 Item #: 1008 Views: 5,837 Comments: No Comments.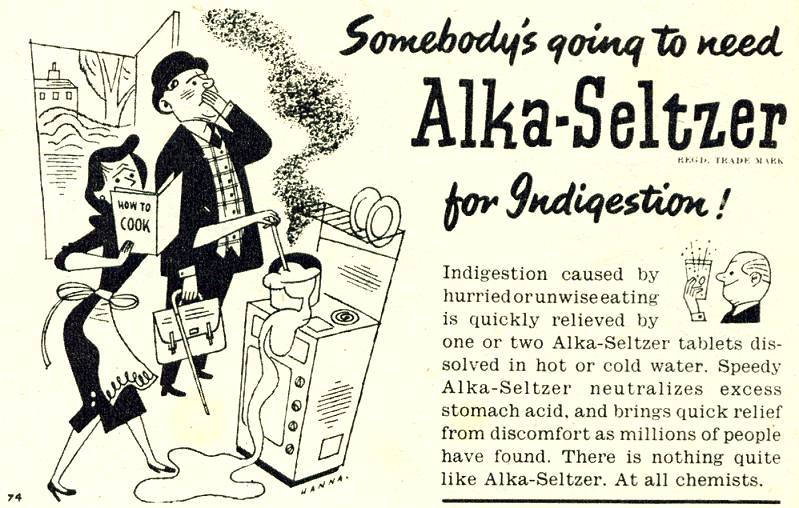 Image scaled down from 799px to 740px wide. Click the image to view the original.
Somebody's going to need Alka-Seltzer for Indigestion! Indigestion caused by hurried or unwise eating is quickly relieved by one or two Alka-Seltzer tablets dissolved in hot or cold water...