Useful Links
Links are listed in alphabetical order.

Ads and Mags
Vintage advertising and interesting old magazines. Browse by category, price range etc. All originals and very competitively priced.

Antique Adverts
Victorian and Edwardian adverts for sale. Easy to use website, browse by category, all original ads available to buy.

British Empire
A nice website packed with history - well worth a visit and a read of the many articles. Includes 18th, 19th and 20th Century timelines.

Lancashire Life
Britain's biggest selling county magazine's website, who kindly gave me permission to use some material.

Museum of Amusements
Visit the old-tyme penny arcade in Cheshire to see the super vintage collection of mechanical amusements.

Retrowow - 50s, 60s and 70s Retro Style and Nostalgia
Lots of nostalgia. Air travel, technology, ceramics, decimalisation. Brings back lots of memories.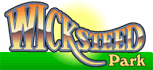 The Way We Were at Wicksteed Park
A new show called 'The Way We Were' which is a musical celebration of the 1950's and 1960's.

Victorian Adverts
Lots of original Victorian adverts with many familiar brand names, all available to buy at reasonable prices.

Visit the Past
Lots of old photos of the UK. Also includes postcards, matchbox labels, old cigarette packets, signs...

wiganworld
A website about my home town in the north-west of Engalnd, UK. Lots of historical information and photographs, a messageboard, genealogy...