More Cards
15th February 2012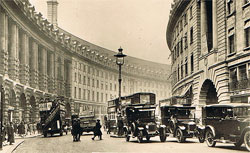 Thanks to Brian Thurston for scanning more cards.

I've added more collections, there are now 6 to choose from.

View the Cigarette Cards.
Posted by Brian at 21:55 0 comments
Cigarette Cards
3rd February 2012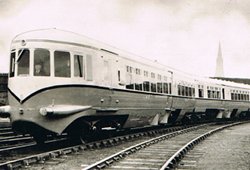 J. A. Pattreiouex of Cheetham Hill, Manchester made Senior Service Cigarettes. They were noted for producing specialist photographic collectible cards during the 1930s.

A new page has been added with a couple of collections, more will be added soon.

Thanks to Brian Thurston for providing me with the cards.

View the Cigarette Cards.
Posted by Brian at 09:53 0 comments
Whoops
13th January 2012
Although the guestbook isn't busy, it seemed strange that no-one had signed it since May.

My bad! Since the rewrite at that time, a bug had crept in there. It's now been fixed. ;)
Posted by Brian at 22:14 1 comment
Unknown Photos
16th June 2011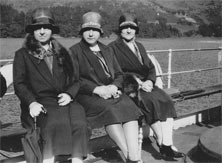 I found an old photo album a few years ago which contained quite a few family photos.

It would be great if I could return it to a family member. If by chance you recognise anyone please get in touch.

Notes in the album include "Willie, Nellie and Me", "Fountain in Williamson Park, Lancaster" and "Arthur".

View the Unknown family photos.
Posted by Brian at 22:32 0 comments
Re-launch
15th June 2011
Seems like an age since I wrote anything (because it has been!) but I won't leave it as long next time.

Decided to re-launch the site with new, cleaner code so the pages should now load quicker.

Hope to find more time to add more, particularly to the Nostalgia and Attic sections. If you have any suggestions for new content please contact me or leave a comment, thanks.
Posted by Brian at 21:40 1 comment
Time for an update
14th September 2008
I haven't updated the blog for a while. Since my last update I have added more fashion, more ads and more old photos.

I have also received many more old books and magazines so will be updating a lot more in the next few weeks.
Posted by Brian at 21:06 1 comment
1,500
18th May 2008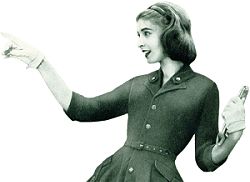 There are now over 1,500 vintage ads online.

It took a while - there are more on the way, the next target is 2,000.

More soon...
Posted by Brian at 17:30 1 comment
Is your name?
20th April 2008
Another new page has been created in the attic section of the site.

It makes interesting reading for those whose names are listed. It also makes interesting reading for Lancashire folk as it contains lots of history from the county.

View the surnames page.
Posted by Brian at 17:18 1 comment
1960's Fashion
7th March 2008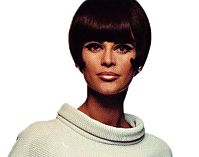 1960's Fashion is now online.

Some super images depicting probably the best decade in recent history for fashion.

View the 1960's fashion section.
Posted by Brian at 22:04 0 comments
Swinging 60's
6th March 2008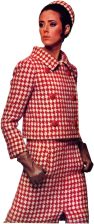 Remember the 1960's?

The fashions from this decade? Probably the best time for new fashions and trends as I've been told.

The next section is fashion from the 1960's.

Take a sneak preview now, lots more images coming soon.
Posted by Brian at 23:35 2 comments