Starline Chinese Lacquer
Household - Painting, Decorating

Year: 1953 Item #: 1073 Views: 4,913 Comments: No Comments.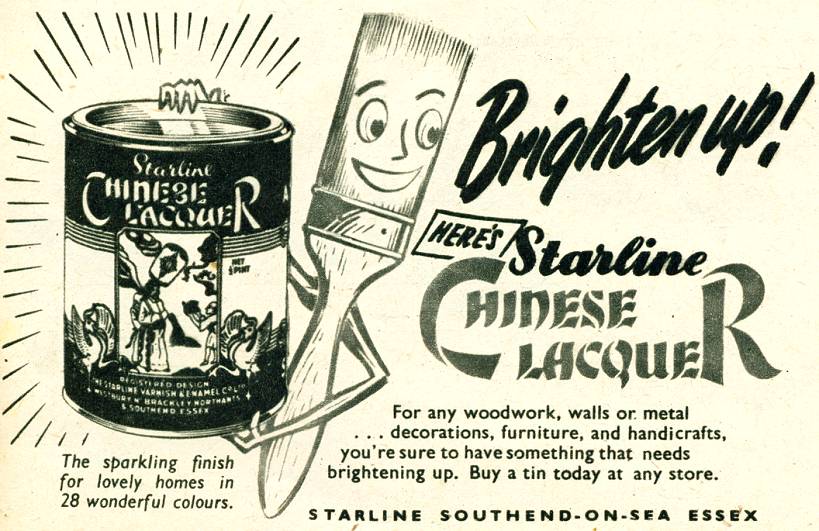 Image scaled down from 819px to 740px wide. Click the image to view the original.
Brighten up! Here's Starline Chinese Lacquer - For any woodwork, walls or metal ...decorations, furniture, and handicrafts, you're sure to have something that needs brightening up...