Stephens Ink

Year: 1953 Item #: 1079 Views: 6,080 Comments: No Comments.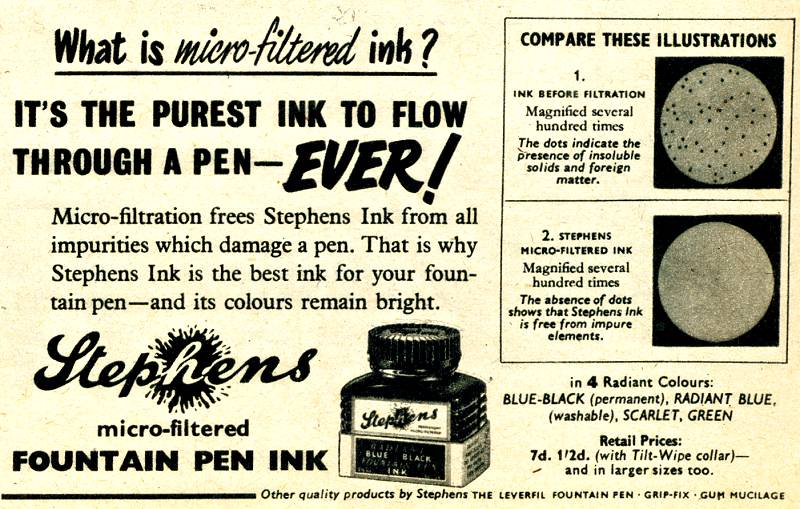 Image scaled down from 800px to 740px wide. Click the image to view the original.
What is micro-filtered ink? It's the purest ink to flow through a pen - Ever! Micro-filtration frees Stephens Ink from all impurities which damage a pen. That is why Stephens Ink is the best ink for your fountain pen - and its colours remain bright...