Clipper Stair Carpet Holders

Year: 1953 Item #: 1272 Views: 5,403 Comments: No Comments.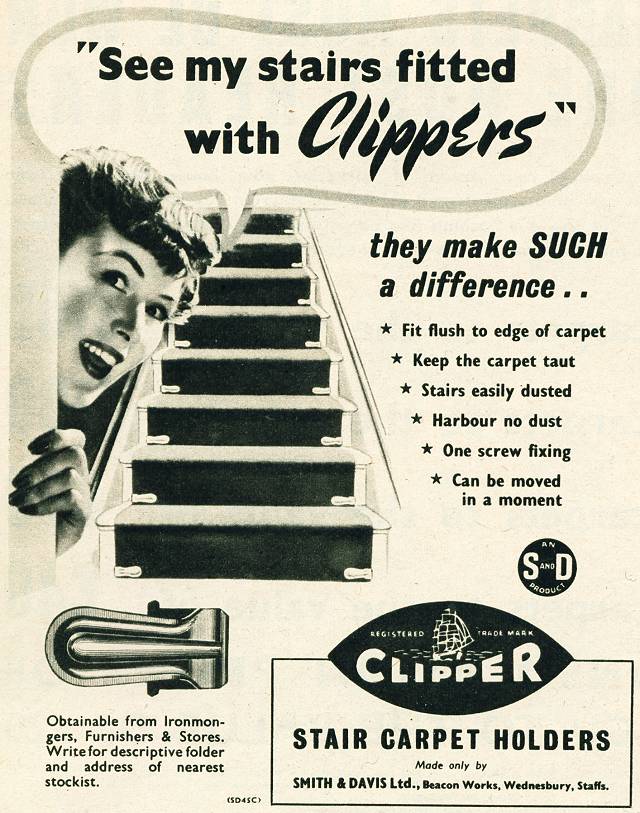 "See my stairs fitted with Clippers" - they make such a difference... Fit flush to edge of carpet, Keep the carpet taut, Stairs easily dusted, Harbour no dust, One screw fixing, Can be moved in a moment...