Dan Dare Walkie-Talkie

Year: 1954 Item #: 1412 Views: 5,794 Comments: No Comments.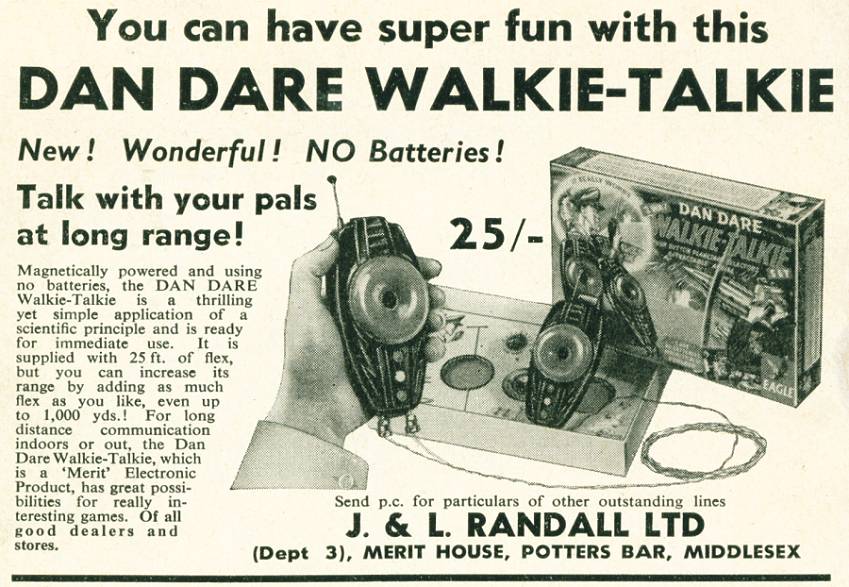 Image scaled down from 849px to 740px wide. Click the image to view the original.
You can have super fun with this Dan Dare Walkie-Talkie. New! Wonderful! NO Batteries! Talk with your pals at long range! Magnetically powered and using no batteries, the Dan Dare Walkie-Talkie is a thrilling yet simple application of a scientific principle and is ready for immediate use...