Rosebank Furnishing Fabrics

Year: 1957 Item #: 1666 Views: 5,253 Comments: No Comments.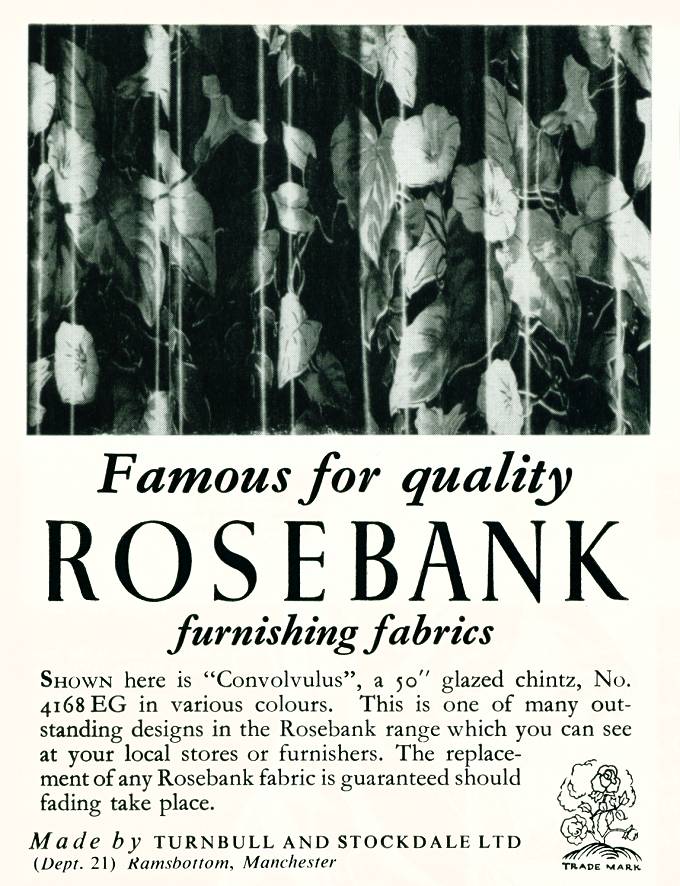 Famous for quality - Rosebank furnishing fabrics - Shown here is "Convolvulus" a 50" glazed chintz, No. 4168 EG in various colours. This is one of many outstanding designs in the Rosebank range which you can see at your local stores or furnishers...