H. Mears (Furnishers) Ltd

Year: 1957 Item #: 1667 Views: 5,336 Comments: No Comments.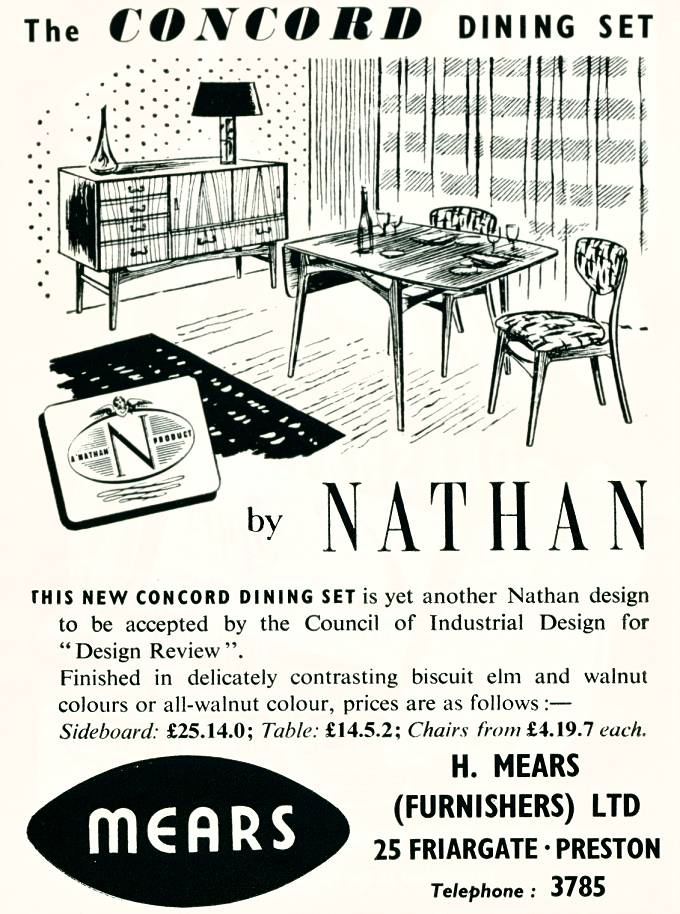 The Concord Dining Set by Nathan - The new Concord Dining Set is yet another Nathan design to be accepted by the Council of Industrial Design for "Design Review". Finished in delicately contrasting biscuit elm and walnut colours or all-walnut colour...