Rowntree's Cocoa

Year: 1948 Item #: 237 Views: 5,701 Comments: No Comments.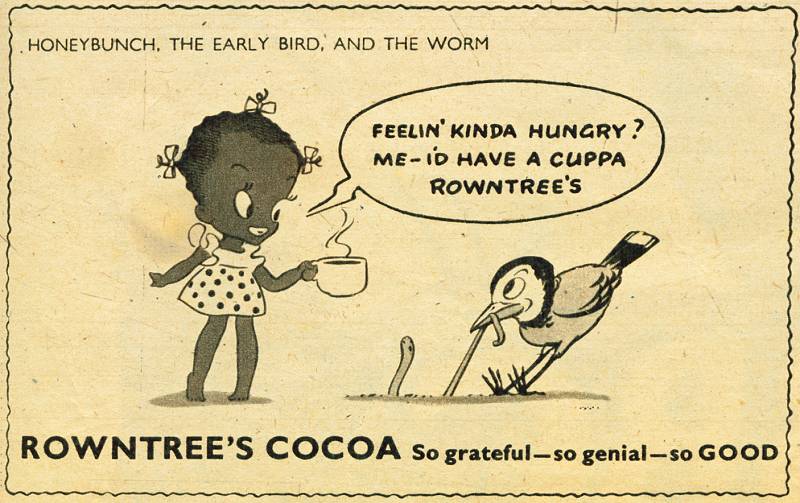 Image scaled down from 800px to 740px wide. Click the image to view the original.
Honeybunch, the early bird, and the worm. Feelin' kinda hungry? Me - I'd have a cuppa Rowntree's. Rowntree's Cocoa. So grateful - so genial - so GOOD.