Maison Lyons Chocolates

Year: 1923 Item #: 245 Views: 5,791 Comments: No Comments.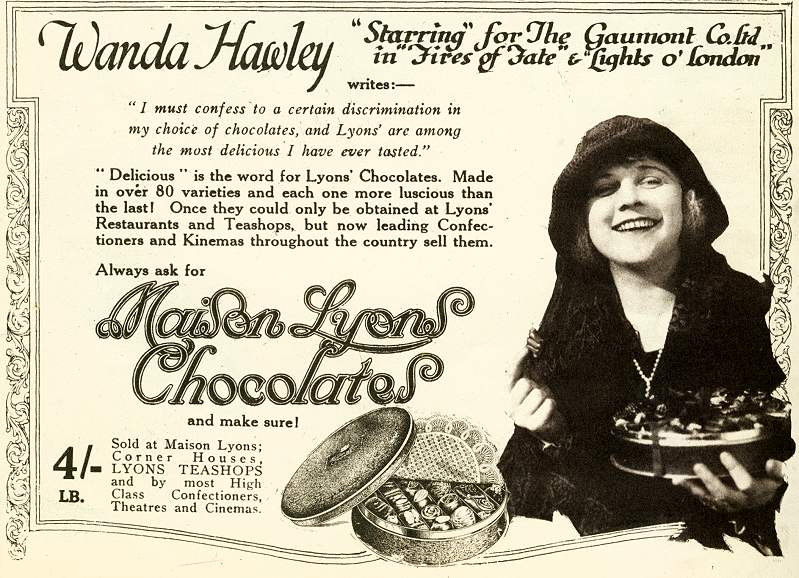 Image scaled down from 799px to 740px wide. Click the image to view the original.
Wanda Hawley 'Starring' for The Gaumont Co. Ltd., in 'Fires of Fate' & 'Lights o' London' writes:- 'I must confess to a certain discrimination in my choice of chocolates, and Lyons' are among the most delicious I have ever tasted.'...