Stowers Lime Juice Cordial

Year: 1935 Item #: 267 Views: 6,996 Comments: No Comments.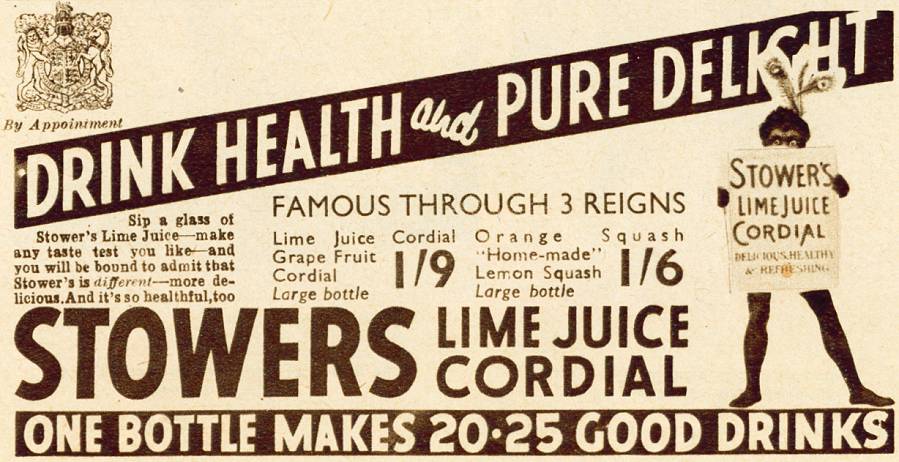 Image scaled down from 899px to 740px wide. Click the image to view the original.
Drink health and pure delight. Sip a glass of Stowers Lime Juice - make any taste test you like - and you will be bound to admit that Stower is different - more delicious. And it's so healthful too. One bottle makes 20-25 good drinks.