Goodyear Soles and Heels

Year: 1951 Item #: 665 Views: 3,313 Comments: No Comments.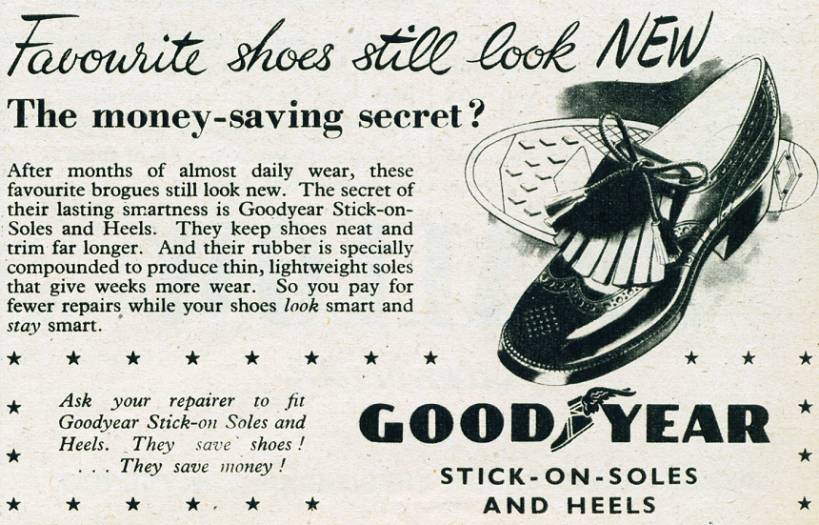 Image scaled down from 819px to 740px wide. Click the image to view the original.
Favourite shoes still look New. The money-saving secret? After months of almost daily wear, these favourite brogues still look new. The secret of their lasting smartness is Goodyear Stick-on-Soles and Heels...