Pears Soap

Year: 1954 Item #: 883 Views: 4,787 Comments: No Comments.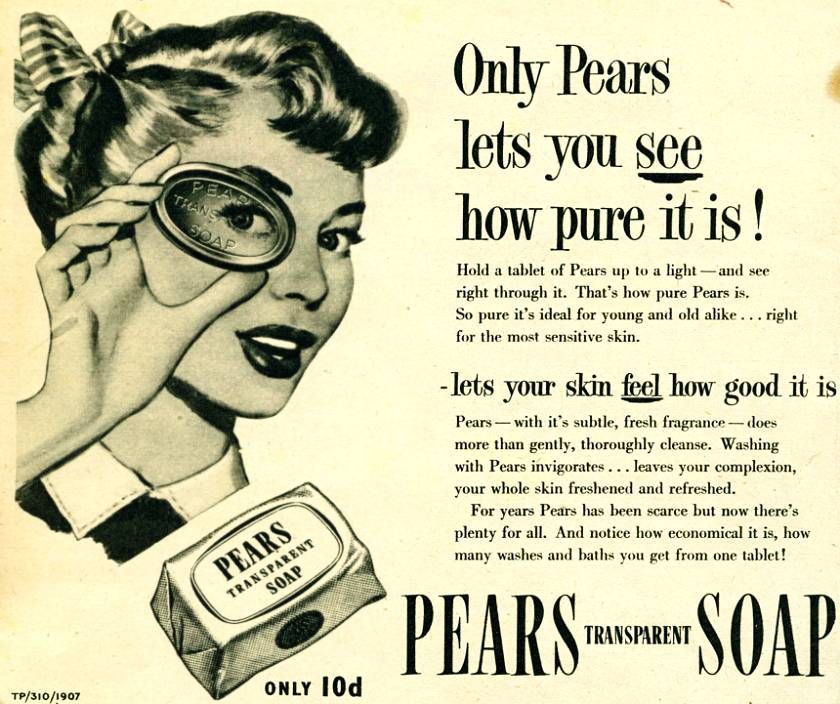 Image scaled down from 840px to 740px wide. Click the image to view the original.
Only Pears lets you see how pure it is! Hold a tablet of Pears up to a light - and see right through it. That's how pure Pears is. So pure it's ideal for young and old alike... right for the most sensitive skin...