Getting busier
14th February 2007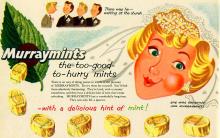 This website is beginning to attract quite a few visitors now, mainly from the search engines. This is due to increased content.

There are now over 500 old adverts online dating from March, 1890 to March, 1959. I've also added more photos and fashion images bringing the number of images to almost 600. More soon...

Visit the Advert Museum.
Posted by Brian at 21:17