historyworld is live
16th June 2006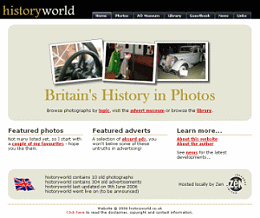 Welcome to a brand new website, where you can browse old photographs and hundreds of vintage ads.

Feel free to leave comments about any picture on the site. Leave feedback in the guestbook.

The Library section is coming soon - it will be a useful reference for any local historian.
Posted by Brian at 15:23