An Evening Pint in 'The Feathers'
2 Comments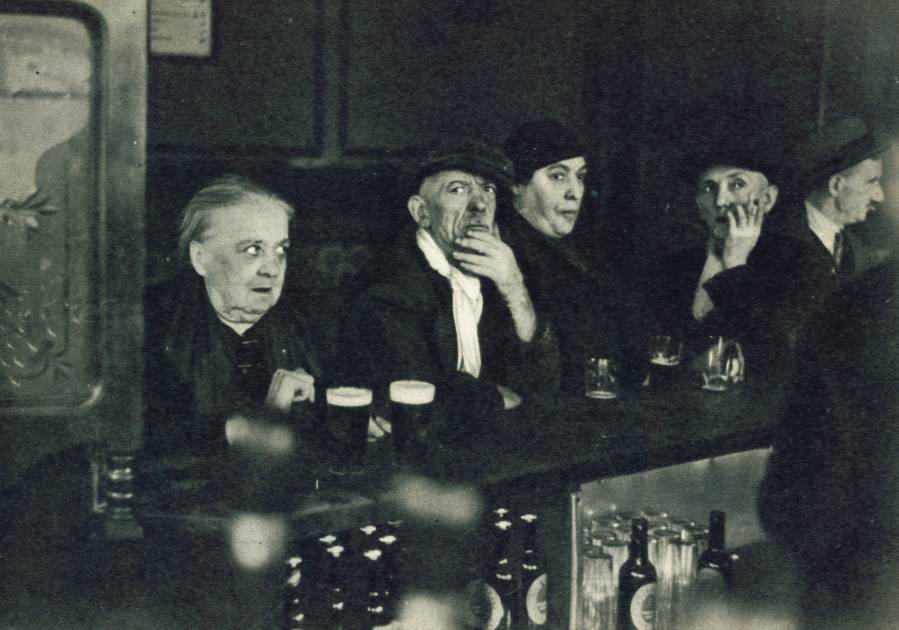 An Evening Pint in 'The Feathers'
Year: 1938
Views: 29,785
Item #: 142
Lambeth Walk. 'They talk about pubs being the poor man's club, but as many women go to 'The Feathers,' and one of the bars is practically the women's bar - but, of course, men can come in if they really want to.'
Source: Picture Post. December 31, 1938
Comment by: Tom Walsh on 29th February 2012 at 12:14
I wouldn't like a week away with this lot. To be fair though,times were very hard, talk of war (seemingly impossible to win at that time) ,high unemployment , and poor living conditions. I sincerely hope that life improved for them all.Cheers!
Comment by: Ron on 30th September 2007 at 13:09
members of the Feathers Anti Social Club meet for there weekly scowl.