Is your name Cunliffe?
If so, you may be related to the Cunliffes of Wycoller Hall near Colne. The Cunliffes were formerly settled at Billington near Whalley, and in 1515 their estate consisted of 350 acres of land.
Some time later they became reduced in circumstances and their property dwindled and they went to the Hollins in Accrington and later to Wycoller about 1620. Cunliffes were entered on the Guild Roll at Preston in 1622 and again in 1647. When the Civil War commenced, they sided with Cromwell, and one, John Cunliffe, who married a daughter of Ralph Chetham of Manchester, was a personal friend of General Lambert, second in command of the Parliament Army.
In 1651, John was made one of the trustees appointed to carry out the wishes of Humphrey Chetham in endowing the now famous Chetham Hospital.
A later Cunliffe became Mayor of Liverpool three times, and his son was Member of Parliament for Liverpool, and was created a Baronet in 1759.
Source: Lancashire Life Magazine, July 1956.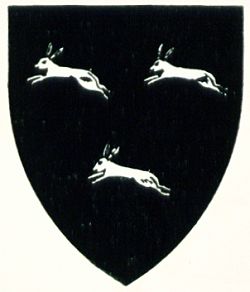 The arms of Cunliffe - Sable three conies courant argent; a pun on the name.
---