Transport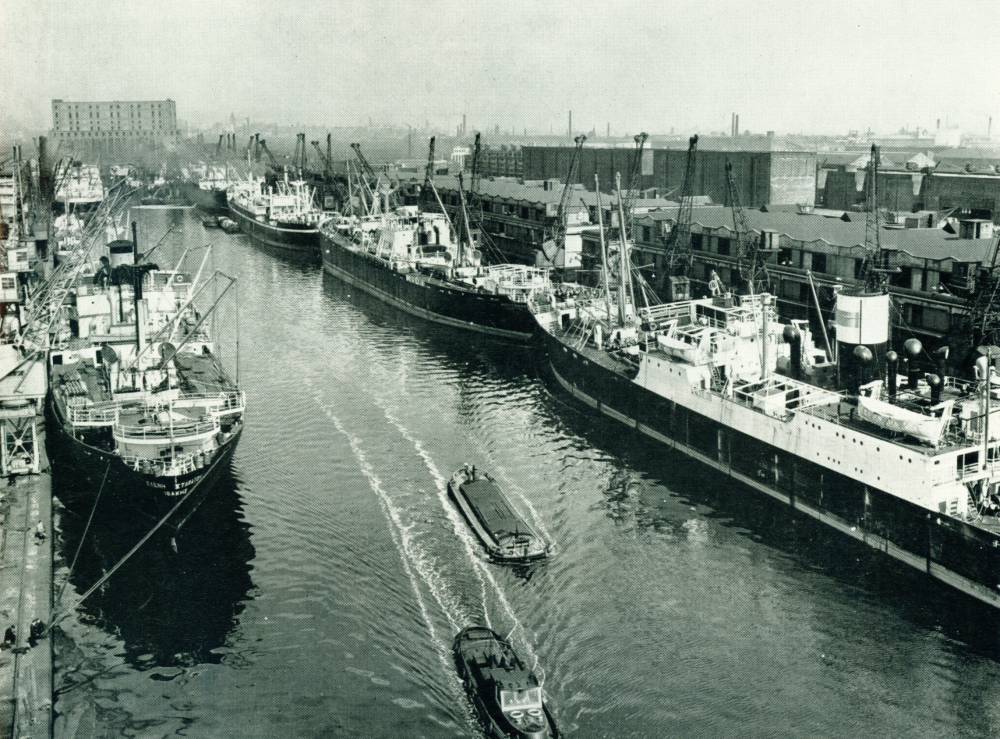 Manchester Ship Canal
Transport - Canals
A view of No. 9 Dock, looking towards the city centre. The large building at the head of this dock is No. 2 Grain Elevator, which has a storage capacity of 40,000 tons. The dock is equipped with the most up-to-date cargo-handling facilities in the country.
Views: 17,160 Year: 1957 1 Comment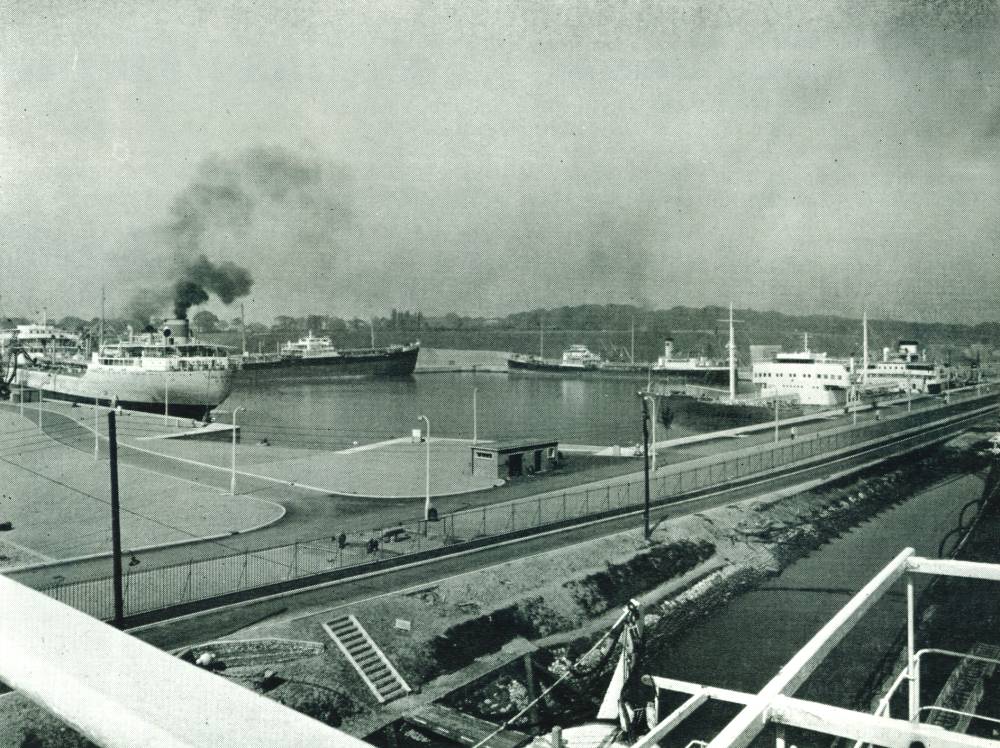 Manchester Ship Canal
Transport - Canals
The pride of the Manchester Ship Canal Co - the Queen Elizabeth II Dock, the largest oil dock in Britain. Opened by the Queen in January, 1954, it covers an area of nineteen acres, and is both longer and wider than Trafalgar Square.
Views: 13,362 Year: 1957 1 Comment