Advert Museum
Advert Museum
Food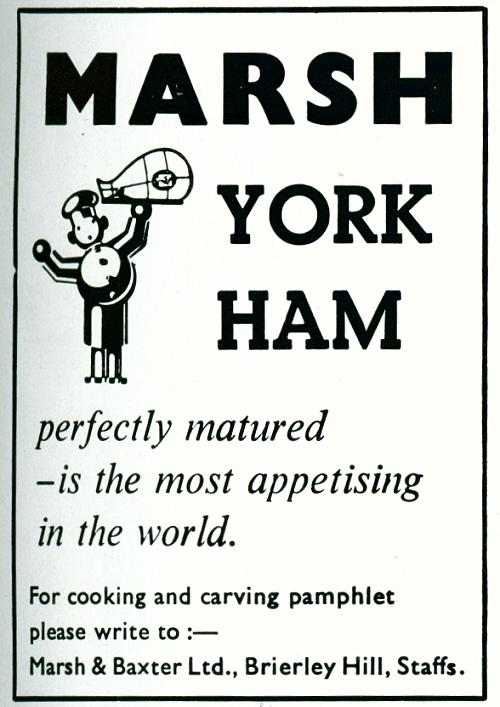 Marsh York Ham
Food - Meat
Marsh York Ham perfectly matured - is the most appetising in the world.
Views: 10,166 Year: 1958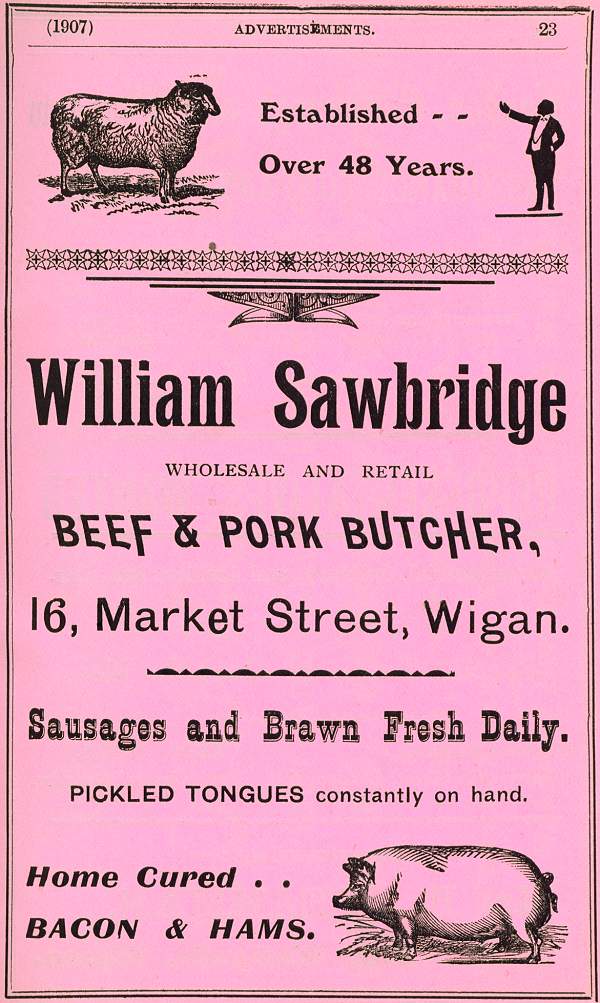 William Sawbridge Butcher
Food - Meat
William Sawbridge Wholesale and Retail Beef & Pork Butcher, 16, Market Street, Wigan. Sausages and Brawn Fresh Daily. Pickled Tongues constantly on hand. Home Cured.. Bacon & Hams.
Views: 8,435 Year: 1907 1 Comment