Advert Museum
Advert Museum
Garden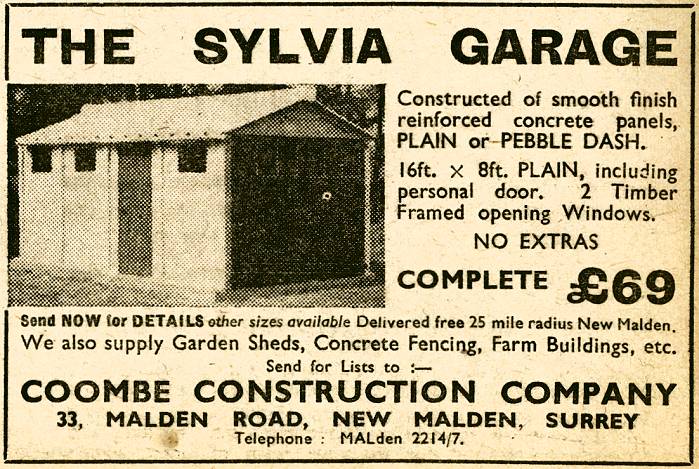 Sylvia Garage
Garden - Sheds, Garages etc
The Sylvia Garage constructed of smooth finish reinforced concrete panels, plain or pebble dash. 16ft. x 8ft. plain, including personal door. 2 timber framed opening windows. No extras complete £69...
Views: 6,997 Year: 1956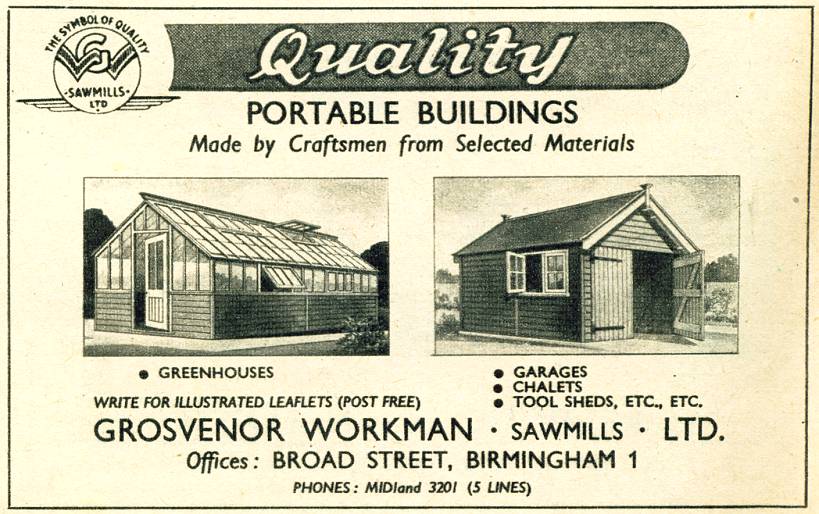 Grosvenor Workman
Garden - Sheds, Garages etc
Quality Portable Buildings made by craftsmen from selected materials. Greenhouses, garages, chalets, tool sheds, etc, etc...
Views: 6,495 Year: 1953