Advert Museum
Advert Museum
Garden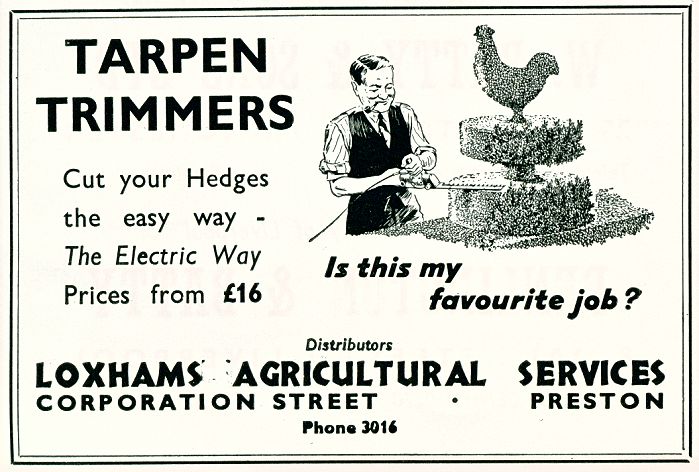 Tarpen Trimmers
Garden - Trimmers
Cut your Hedges the easy way - The Electric Way. Prices from £16. Distributors Loxhams Agricultural Services, Corporation Street, Preston.
Views: 15,939 Year: 1958 4 Comments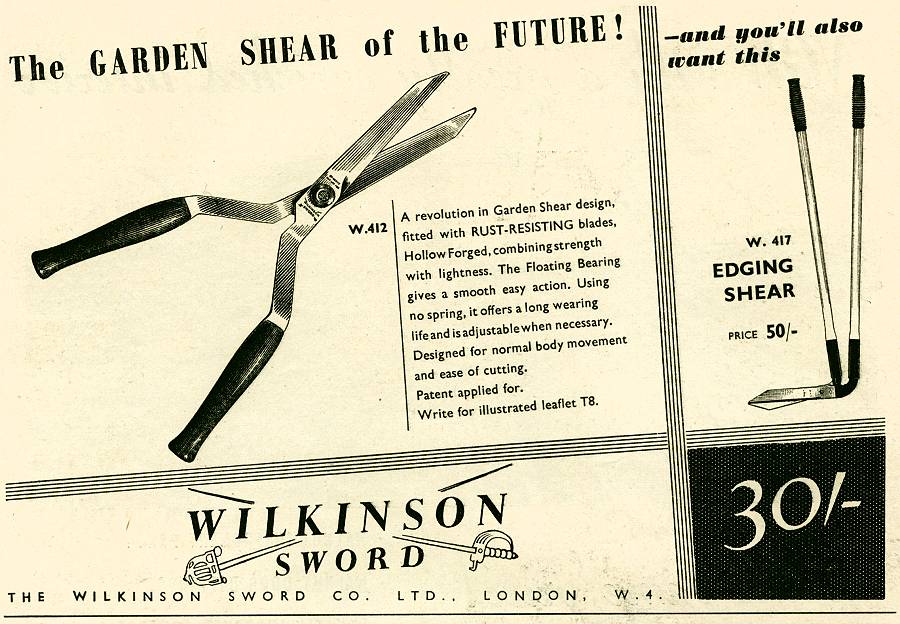 Wilkinson Sword
Garden - Trimmers
The Garden Shear of the Future! A revolution in Garden Shear design, fitted with Rust-Resisting blades, Hollow Forged, combining strength with lightness. The Floating Bearing gives a smooth easy action...
Views: 7,137 Year: 1954