Advert Museum
Advert Museum
Sports & Equipment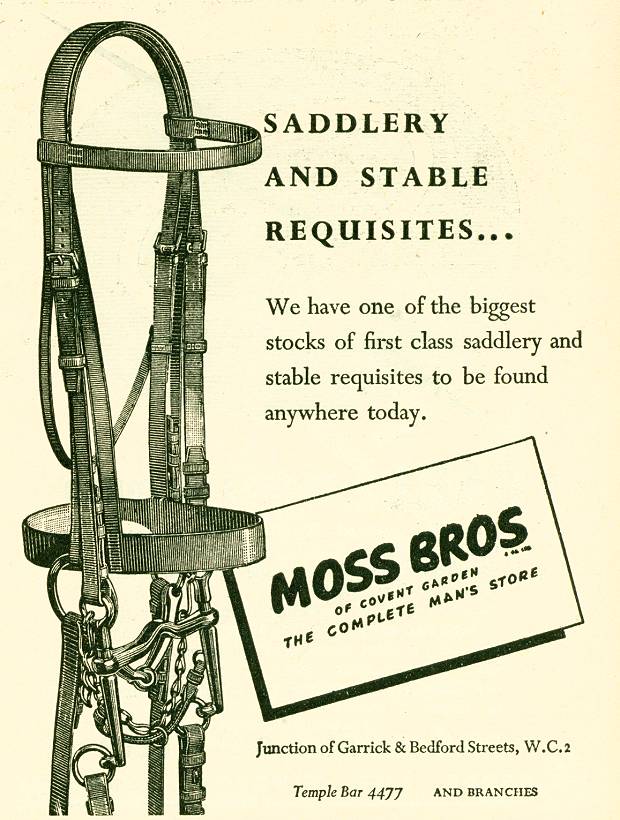 Moss Bros & Co. Ltd
Sports & Equipment - Equestrian
Saddlery and stable requisites... We have one of the biggest stocks of first class saddlery and stable requisites to be found anywhere today.
Views: 5,605 Year: 1950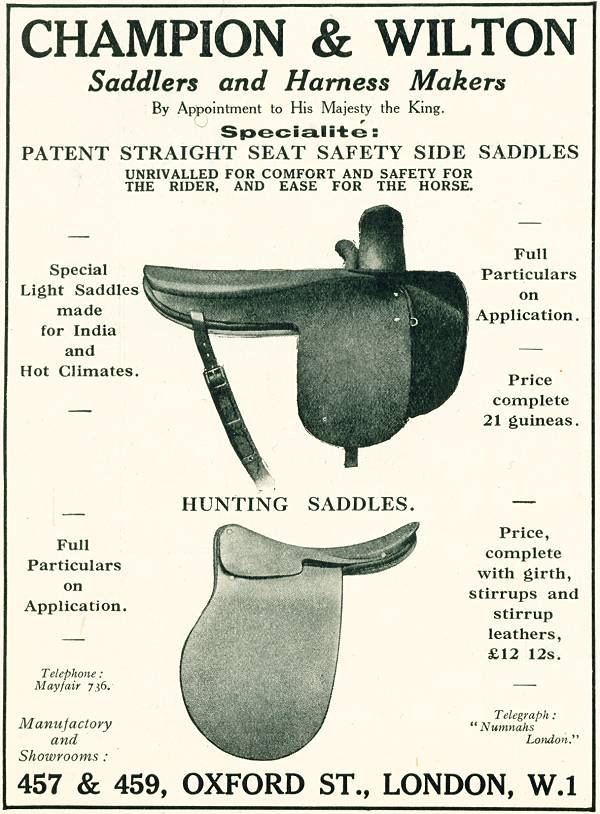 Champion & Wilton
Sports & Equipment - Equestrian
Champion & Wilton Saddlers and Harness Makers. By Appointment to His Majesty the King. Specialite: Patent Straight seat safety side saddles unrivalled for comfort and safety for the rider, and ease for the horse.
Views: 9,678 Year: 1925