Advert Museum
Advert Museum
Tobacco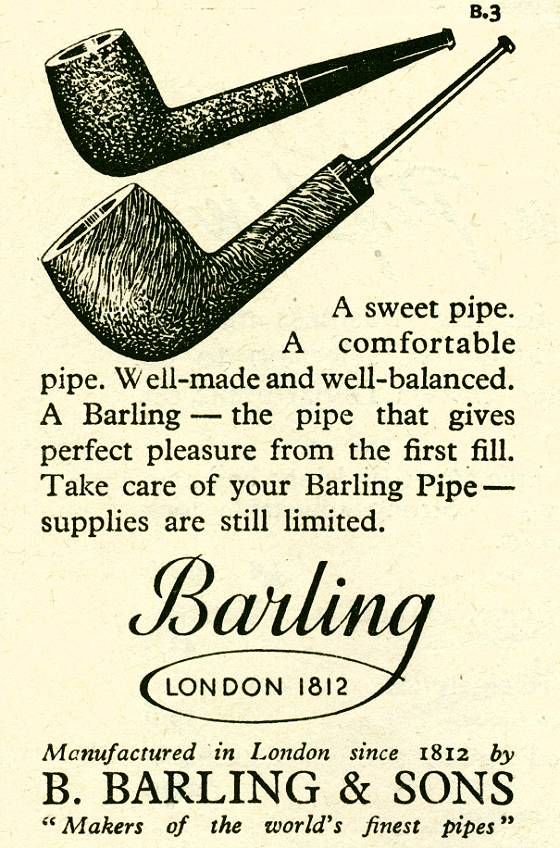 B. Barling & Sons
Tobacco - Pipes
A sweet pipe. A comfortable pipe. Well-made and well-balanced. A Barling - the pipe that gives perfect pleasure from the first fill. Take care of your Barling Pipe - supplies are still limited.
Views: 6,024 Year: 1950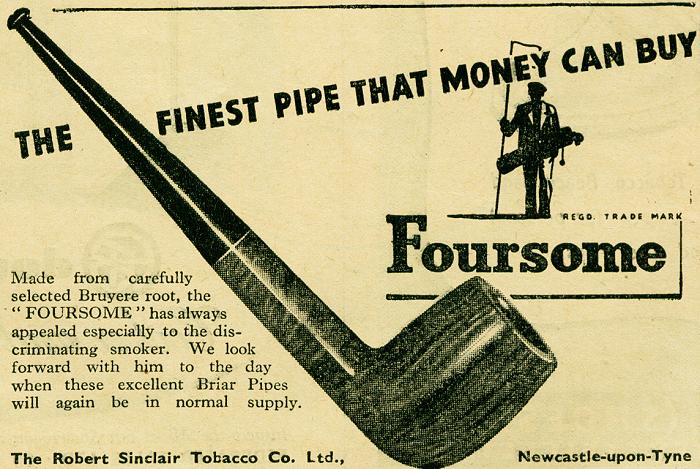 Foursome
Tobacco - Pipes
The finest pipe money can buy - Made from carefully selected Bruyere root, the "FOURSOME" has always appealed especially to the discriminating smoker. We look forward with him to the day when these excellent Briar Pipes will again be in normal supply.
Views: 5,517 Year: 1947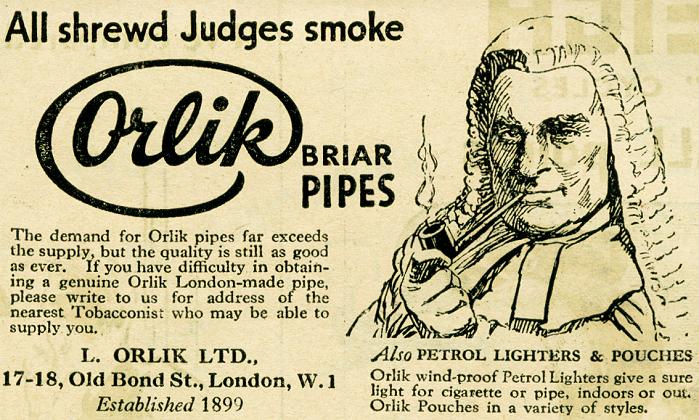 Orlik Briar Pipes
Tobacco - Pipes
All shrewd judges smoke Orlik Briar Pipes. The demand for Orlik pipes far exceeds the supply but the quality is still as good as ever...
Views: 7,115 Year: 1947