Advert Museum
Advert Museum
Crusader Timepieces Ltd.
1 Comment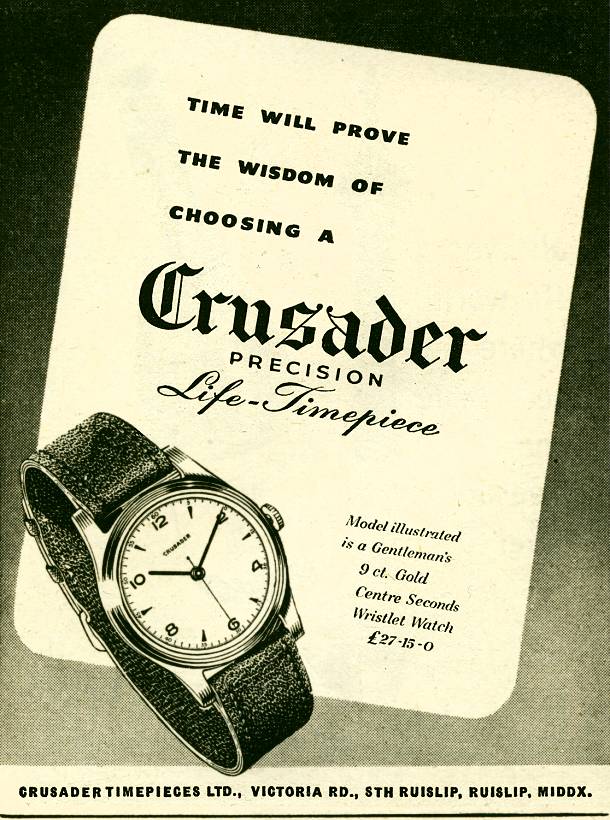 Crusader Timepieces Ltd.
Year: 1950
Views: 6,918
Item #: 463
Time will prove the wisdom of choosing a Crusader Precision Life-Timepiece. Model illustrated is a Gentleman's 9ct. Gold Centre Seconds Wristlet Watch £27-15-0.
Source: Punch. November 15, 1950.
Comment by: TR Dutton on 15th September 2013 at 10:51
Thanks for posting the Crusader advertisement. I have recently purchase a stainless steel, bumper automatic Crusader watch & prior to finding your posting have found out nothing about Crusader watches.